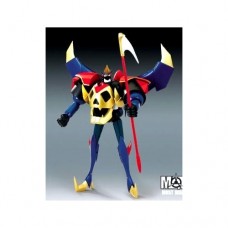 Additional Savings!
Earn Reward Points and apply them to purchases! Find out how to earn more points here.
Giant Deluxe Series Gaiking. Accessories include: Raiking Scythe, Wings. Measures 40 cm (16") in height! Sealed in a Window Box packaging with English text! Part of the combiner GDX Series Gaiking,Raiking and Balking can combine into one robot.
Features:
- Ratcheting joints for poseability.
- Part of the Most Wanted line of toys.
- Officially licensed Toei product.
https://www.youtube.com/user/MugenToys/featured
03-98012 Gaiking: Legend of Daiku Maryu 16 Inch Raiking Action Figure