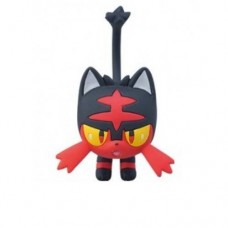 Additional Savings!
Earn Reward Points and apply them to purchases! Find out how to earn more points here.
Takara TOMY A.R.T.S candy / toy blind box Trading Figure collection. This Pokemon figure Collection features dynamic poses of the main Pokemon characters who appear in the 3DS game "Pokemon Sun & Moon".
Full color box packaging. Size: 5-6cm (2 inches) tall.
https://www.youtube.com/user/MugenToys/featured
02-10539 Pokemon Sun & Moon - Pokemon Style Figure Sun & Moon 380y - Litten (Nyabby)