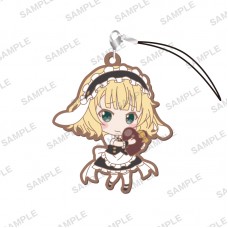 Additional Savings!
Earn Reward Points and apply them to purchases! Find out how to earn more points here.
Bushiroad Japan capsule rubber mascot. Features a strap for attachment. Size: 2.25 inches.
There are 5 figures in the set.  The lineup is:
[1] Cocoa Hoto
[2] Chino Kafu
[3] Rize Tedeza
[4] Chiya Ujimatsu
[5] Syaro Kirima
These figures are from Japanese Gashapon (Capsule) toys.
https://www.youtube.com/user/MugenToys/featured
01-17094 Is The Order A Rabbit? Capsule Rubber Mascot Strap Vol.3 300y - Syaro Kirima