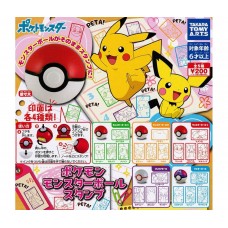 Additional Savings!
Earn Reward Points and apply them to purchases! Find out how to earn more points here.
Takara TOMY A.R.T.S Gashapon Pokemon Pokeball stamp collection. Each Pokeball stamp is unique in the color of the ink and has 4 different images. There are 5 differnt Pokeball stamps in this collection. The lineup is:
These figures are from Japanese Gashapon (Capsule) toys.
https://www.youtube.com/user/MugenToys/featured
02-88528 Pokemon Pokeball Stamp Collection 200y