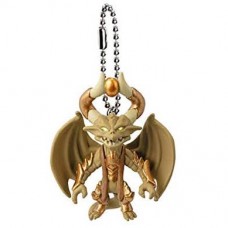 Additional Savings!
Earn Reward Points and apply them to purchases! Find out how to earn more points here.
Bandai Gashapon Magic the Gathering Ultimate Deformed Mascot mini figure mascot key chain. Features a ball chain key chain for attachment. Size: 1.25 inches (4 cm).
These figures are from Japanese collectible gashapon (capsule) toys.
https://www.youtube.com/user/MugenToys/featured
CM-44725 Magic the Gathering Ultimate Deformed Mascot 300y - Nicol Bolas