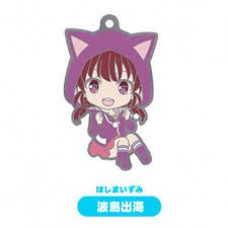 Additional Savings!
Earn Reward Points and apply them to purchases! Find out how to earn more points here.
Good Smile Nendoroid Plus Capsule Rubber Mascot Saekano: How to raise a boring girlfriend. Features a ball chain keychain. Size: 2.25 inches (5.5 cm). There are 5 figures in a set. The Figures are:
Izumi Hashima (波島 出海 Hashima Izumi) is a student in class 3A of Honoda Junior High School

Alternate: Saenai Heroine no Sodatekata
These Figures are from Japanese Gashapon (Capsule) Toys.
https://www.youtube.com/user/MugenToys/featured
01-96379 Saekano: How to Raise a Boring Girlfriend Nendoroid Plus Capsule Rubber Mascot 300y - Izumi Hashima