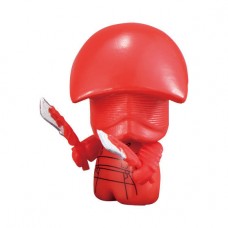 Additional Savings!
Earn Reward Points and apply them to purchases! Find out how to earn more points here.
Features
Exclusively from Bandai Japan
Size: 3.5 cm (1.5 inches) Height
Collector's Item
Officially Licensed
Bandai Star Wars Series 02 Kore Character! (This Character!) Mini Figure Collection Set. Each figure includes a stand for display. These Figures are from Japanese Gashapon (Capsule) Toys.
Physical Attributes
Proportion
Super Deformed
Size
3.5 cm
Type
Figure
https://www.youtube.com/user/MugenToys/featured
CM-20153 Star Wars The Force Awakens Kore Chara (This Character!) Mini Figure Collection 02 300y - Elite Praetorian Guard - Double Blade