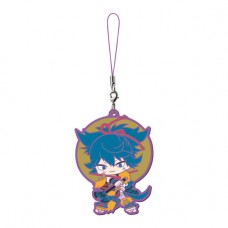 Additional Savings!
Earn Reward Points and apply them to purchases! Find out how to earn more points here.
Features
Exclusively from Bandai Japan
Size: 5.5 cm (2.25 inches) Height
Collector's Item
Officially Licensed
Touken Ranbu is a free-to-play collectible card browser video game developed by Nitroplus and DMM Games. It is only available in Japan and was released on January 14, 2015. It has been adapted as three anime series.
Physical Attributes
Size
5.5 cm
Type
Mascot / Keychain
https://www.youtube.com/user/MugenToys/featured
01-24439 Bandai Touken Ranbu Online Capsule Rubber Mascot Kiwame 300y - Sayo Samonji