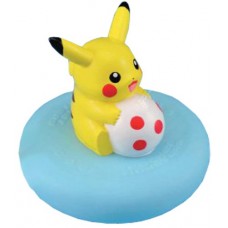 Additional Savings!
Earn Reward Points and apply them to purchases! Find out how to earn more points here.
Functioning water fountain bath toy.

Can be used in any body of water. Bathtub, pool, etc...
Pikachu Fountain toy is approx. 5 inches (12cm) x 5 inches (12cm). This is a functioning water fountain bath toy that requires 2 AAA batteries. Batteries are not included.

https://www.youtube.com/user/MugenToys/featured
02-35176 Pokemon Diamond and Pearl Pikachu Fountain