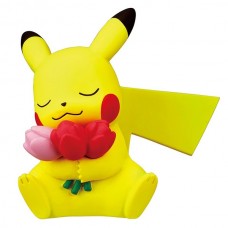 Additional Savings!
Earn Reward Points and apply them to purchases! Find out how to earn more points here.
Takara TOMY A.R.T.S Pokemon Sun & Moon mini figures. Colorful flowers and Pokemon create a super cute combination! The original pose and detailed sculpt adds to the picture perfect look.
Size: 1.25 inches (4 cm). These figures are from Japanese Gashapon (Capsule) Toys.
02-87420 Pokemon Sun & Moon Pokapoka Biyori Ideal Warm Day Flower Themed Mini Figure 300y - Pikachu