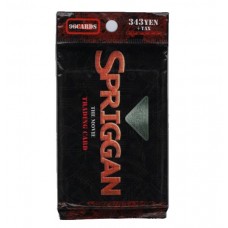 Additional Savings!
Earn Reward Points and apply them to purchases! Find out how to earn more points here.
Each Pack Contains 10 cards. The entire set contains 96 cards to collect.  Note: Special Cards are included randomly at a ratio of 1 card per every 5 packs.
Number of Card types n this set:
Character                     27
Scene                            35
Weapon / Vehicle       9
Action!                          18
Special                          6
List                                 1
Hiroshi Takashi, Ryoji Minagawa, Shogakukan, Bandai Visual TBS, Toho.
Shineisha 1998 Made in Japan
05-70186 Spriggan The Movie Trading Card 343y