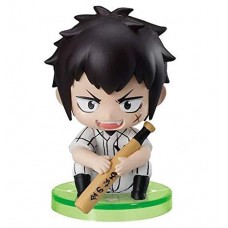 Additional Savings!
Earn Reward Points and apply them to purchases! Find out how to earn more points here.
Features
Exclusively from Bandai Japan
Size: 4.0 cm (1.25 inches) Height
Collector's Item
Officially Licensed
Ace of Diamond Mini Sitting Figures Suwarasetai Suwarase Team Collection. These figures are from Japanese gashapon (Capsule) Toys.
01-97116 Ace of Diamond Baseball Suwarase Team Sitting Mini Figures Capsule Toy 400y - Todoroki Raichi