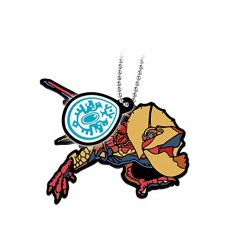 Additional Savings!
Earn Reward Points and apply them to purchases! Find out how to earn more points here.
Features
Exclusively from Bandai Japan
Size: 5.5 cm (2.25 inches) Height
Collector's Item
Officially Licensed
Monster Hunter Stories: Ride On Capsule Rubber  Mascot on a strap.  There are 8 Different  figures in a set. Each
SOLD
Separately! The set includes:
[1] Rathalos
[2] Rathian
[3] Tigrex
[4] Nargacuga
[5] Lagiacrus
[6] Barioth
[7]  Zinogre
[8] Yian Kut-Ku
These Figures are from Japanese Gashapon (Capsule) Toys. 

02-13199 Monster Hunter Stories: Ride On Capsule Rubber Mascot 300y - Yian Kut-Ku
Views: 106
Product Code:

54966013199h

SKU: 54966013199h
JAN: 4549660131991
Reward Points:

10

Availability:

4
$9.99
Price in reward points: 100