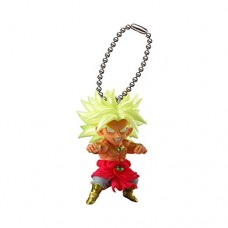 Additional Savings!
Earn Reward Points and apply them to purchases! Find out how to earn more points here.
Features
Exclusively from Bandai Japan
Size: 4.0 cm (1.50 inches) height
Collector's Item
Officially Licensed
There are 5 figures in the set. The Set includes:
[1] Super Saiyan 3 SS3 Goku
[2] Super Saiyan God Super Saiyan SSGSS Vegeta
[3] Super Saiyan SS Broly
[4] Golden Freeza
[5] Towa
These figures are from Japanese Gashapon (Capsule) Toys.
01-06530 Dragon Ball Super Ultimate Deformed Mascot Burst 24 200y - Super Saiyan SS Broly