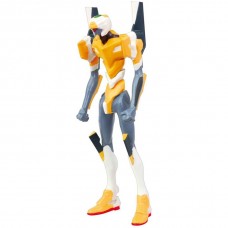 Additional Savings!
Earn Reward Points and apply them to purchases! Find out how to earn more points here.
Neon Genesis Evangelion MetaColle Diecast Figure. Evangelion Unit-00 (零号機[?], "Zerogōki") EVA-00 Proto Type Model, piloted by Rei Ayanami (綾波 レイ, "Ayanami Rei").
Full Color Retail box packaging. Size: 4 inches (10 cm).
01-86170 Evangelion MetaColle Diecast Figure Evangelion Unit-00 Proto Type 1000y